What Pool Cleaner Insurance Your Business Needs (and How to Get It)
---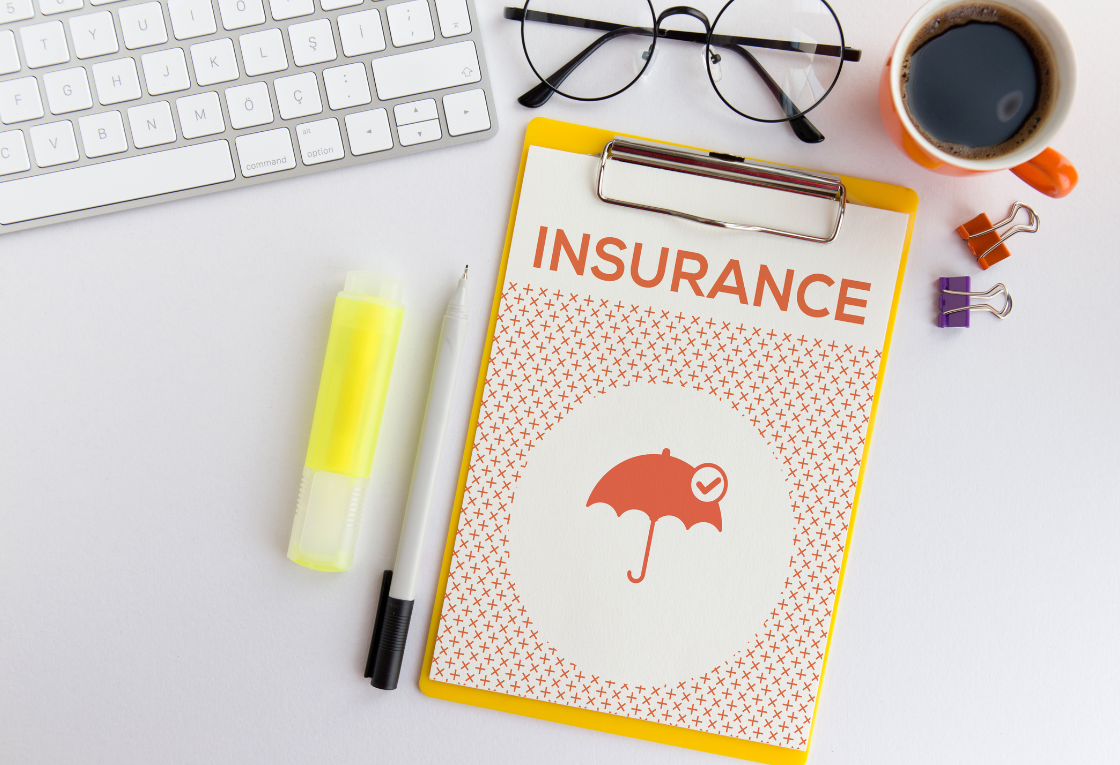 Starting a swimming pool cleaning business can be a rewarding and profitable venture. However, one unfortunate accident or lawsuit can tank your entire operation if you're not prepared. It's essential to protect your company with the right business insurance coverage.
This comprehensive guide will walk you through the complete coverage types of swimming pool service insurance policies you may need and provide valuable tips on selecting the best coverage for your business. It's admittedly not the most exciting topic when it comes to running a pool business, but it's critically important to understand. Let's dive in.
Table of Contents
Liability Insurance
Business insurance, such as liability coverage, is crucial for any swimming pool service business. It offers protection against claims arising from any personal injuries or property damage caused by your services. For this category, there are two main types of business insurance to consider:
General Liability Coverage
A general liability policy covers common risks like bodily injury, property damage, and advertising injury. This is bare-bones basic insurance coverage that all pool service businesses must have. In some cases, clients may require proof of general liability insurance before signing a contract with your company.
Professional Liability Insurance
Also known as Errors and Omissions (E&O) insurance, this policy protects your business from claims related to negligence or failure to deliver expected results. It's highly recommended for swimming pool service businesses due to the specialized nature of the services provided. Professional liability insurance can help safeguard your company's reputation and financial stability in case of legal disputes.
Property Insurance
Protecting your swimming pool and spa business property and equipment is another vital consideration for a pool cleaning company. Your work vehicles, tools, and supplies are all investments you make in your business. Protecting those investments is just as important as protecting your business itself. These are some insurance types that help protect your physical assets.
Commercial Property Insurance
This policy covers your business's physical assets, such as office space, tools, and equipment, in case of damage or loss due to events like fire, theft, or natural disasters. If your swimming pool cleaning business operates from a home office, check if your homeowners' insurance policy provides sufficient coverage or if a separate commercial property insurance policy is necessary.
Equipment Coverage
This coverage helps cover the cost of repairing or replacing essential tools and equipment in case of a breakdown or malfunction. This may include items like pool vacuums, water testing kits, and chemical dispensers for swimming pool cleaning businesses. Equipment breakdown insurance can help minimize disruptions to your business operations and help protect your bottom line.
Workers' Compensation Insurance
Workers' compensation insurance is mandatory in most states and is crucial for protecting your employees in case of work-related injuries or illnesses. It provides coverage for medical expenses, lost wages, and disability benefits. Workers' compensation insurance is crucial for swimming pool and spa businesses like pool cleaning companies.
Full-time Employees
Ensure your workers' compensation policy covers all full-time employees, as they are exposed to various hazards during swimming pool cleaning tasks. Regularly assess your company's safety procedures and provide ongoing training to reduce the likelihood of workplace accidents.
Independent Contractors
Verifying if your state requires independent contractor coverage under your workers' compensation policy is essential, as regulations may vary. Ensure you maintain accurate records of all independent contractors and provide them with the necessary safety guidelines to follow while working for your company.
Business Owner's Policy and Employer's Liability Insurance
Swimming pool service companies should consider a Business Owner's Policy (BOP) for a comprehensive insurance solution. A BOP includes a general liability insurance policy, among others, which offers crucial pool cleaning insurance coverage. This policy typically combines general liability coverage, property insurance, and business interruption insurance into a single, cost-effective package.
A BOP can be tailored to the specific needs of your swimming pool service company, providing essential protection for your swimming pool service insurance requirements.
General Liability Insurance Policy
A BOP includes a general liability insurance policy, which offers crucial coverage for swimming pool cleaning insurance. This policy covers defense costs, client property damage, and bodily injury claims that may arise during pool and spa maintenance operations.
Additionally, it encompasses advertising injury coverage and completed operations coverage, ensuring your swimming pool business is well-protected.
Business Property and Interruption Coverage
The property insurance component of a BOP safeguards your swimming pool service company's assets, such as office space, tools, and equipment. Moreover, the business interruption coverage included in the BOP helps cover lost income and operating expenses if your company faces temporary closure due to a covered event like a fire or natural disaster.
Employer's Liability Insurance
While a workers' compensation policy is essential for covering employee injuries, it doesn't typically protect against lawsuits filed by employees for damages from workplace injuries not covered by workers' compensation.
Employer's liability insurance, often included in a BOP, offers protection for legal defense costs and potential settlements in cases like these. By opting for a Business Owner's Policy, your swimming pool cleaning business can benefit from a more comprehensive and cost-effective insurance solution.
This approach ensures you have the necessary general liability coverage, property insurance, and employer's liability insurance to protect your company's assets and reputation.
Umbrella Insurance
Umbrella insurance is a supplemental policy that provides additional coverage beyond the limits of your existing policies. Umbrella insurance can benefit swimming pool and spa businesses with higher risk levels or small businesses that want extra protection. An umbrella policy can offer peace of mind and financial security for growing pool businesses.
How to get insurance for your pool service or pool cleaning company
To obtain insurance for your swimming pool business, follow these steps:
Step 1: Research providers
Look for insurance providers with experience in the swimming pool cleaning industry. They will better understand your unique risks and offer tailored coverage. Seek recommendations from fellow pool professionals or industry associations to identify reputable insurance companies.
Step 2: Obtain quotes
Request quotes from multiple providers to compare coverage options, pricing, and customer service. Ensure that the quotes you receive are customized for your specific swimming pool cleaning business, considering factors like the size of your company, the number of employees, and the types of services offered.
Step 3: Review and compare
Carefully review each quote, considering the coverage limits, deductibles, and premiums. Opt for the policy that best suits your business's needs and budget. Don't hesitate to ask questions or request clarification from insurance providers to ensure you fully understand the coverage details and any exclusions.
Additional insurance considerations
As your swimming pool and spa business grows and evolves, it's essential to assess your insurance needs regularly. Review your policies annually or when significant changes occur, such as adding new services, expanding your workforce, or purchasing new equipment. By staying proactive, you can ensure that your insurance coverage remains adequate and up-to-date.
Commercial Auto Insurance
If your swimming pool cleaning business owns vehicles for transporting equipment or employees, commercial auto insurance is necessary to cover any accidents or damage that may occur. This policy typically covers bodily injury, property damage, medical payments and bills, and uninsured or underinsured motorist coverage. It's crucial to ensure all company vehicles and drivers are adequately insured to prevent potential financial losses in case of an accident.
Cyber Liability Insurance
With the increasing reliance on digital technology (and cybersecurity breaches), swimming pool and spa businesses should consider investing in cyber liability insurance. This coverage is essential if your company stores sensitive client information, processes electronic payments, or uses cloud-based software for business operations. It can also cover costs related to data breach notifications, credit monitoring services, public relations efforts, and legal fees.
FAQs about pool cleaner insurance
How much does pool service insurance cost?
The insurance cost for a swimming pool cleaning business varies depending on factors such as location, company size, services offered, and coverage limits. Obtain multiple quotes from reputable providers to better understand of the costs involved.
Are there any insurance requirements for swimming pool cleaning businesses?
Insurance requirements vary by state and may also be dictated by client contracts. Research your state's regulations and consult with an insurance professional to determine the specific insurance policies your swimming pool cleaning business needs.
If I run a pool service company alone or do not hire anyone, do I still need insurance?
Even as a sole proprietor, having insurance is crucial to protect yourself from potential liability claims, property damage, or equipment breakdowns.
To ensure you have the proper coverage, research the suitable insurance plans for your specific situation and consult with a business insurance professional to determine the specific insurance policies your swimming pool cleaning business needs.
Final thoughts
Protecting your swimming pool cleaning business with the right insurance coverage is essential for its success and longevity. Choose the insurance options that best your company's needs after carefully weighing the many available possibilities. To keep a safe and secure work environment, regularly evaluate your insurance coverage and put risk management measures into practice.
Skimmer is a pool service management software that helps pool pros grow by ensuring consistent, premium and profitable service across every customer touchpoint. By combining comprehensive insurance coverage with Skimmer's innovative solutions, you can focus on growing your swimming pool business with confidence and increasing revenue with peace of mind.
Subscribe to get the latest pool service advice straight to your inbox.